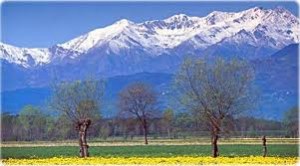 Those of you from the San Francisco area might associate Piedmont with the East Bay, but this post is about a fantastic corner of north-western Italy called Piedmont, or "foot of the mountains".  This is a region that anyone who loves food and drink simply must visit.
Piedmont is an incredible area, which once you have experienced it, you will compare all future dining experiences to this magical place.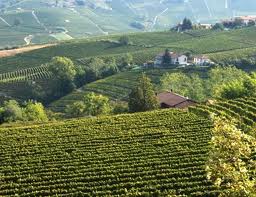 It is home to some of the most serious red wine regions of Italy (Barolo and Barbaresco), yet it is also responsible for the light fizzy pop wine Moscato D'Asti.  Thanks to its marriage of French and Italian cuisine, you will find some of the most serious restaurants of Italy here, but you will also find extremely satisfying, unfussy country fare.  Its a region that boasts some of the most beautiful mountainous regions of Italy as well as gritty, industrial cities such as the capital,  Turin.  Piedmont is also home to the most craft breweries per capita than any state in Italy, including the most widely distributed and perhaps best recognized Italian craft beer: Birra Baladin.

On a trip to
While one could easily spend a trip to Piedmont just visiting breweries, you would be sorely missing out.
TO BE CONTINUED….